Okay, I know it's already towards the end of September and autumn is just around the corner, but technically we still have a bit of summer left. So how about something summery to drink while we hang onto these warm days?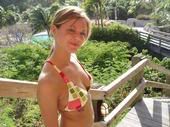 This one's for Rachel in Boston. She just turned 21 and, just like this cocktail, she's slightly sweet, intriguing, looks great, and is a good girl. Christopher, you lucky dog.
The drink is called the Saigwo, which means "watermelon" in—I think it is—Korean. That's what "Party Boy" Kenny tells me, anyway. Mixed with citrus vodka are watermelon puree and tomato water (a very clear tomato liquid that is produced by straining cooked tomatoes). It's really delightful. And perfect for the last days of summer.
Want to know how to make it? Good, I'll tell you: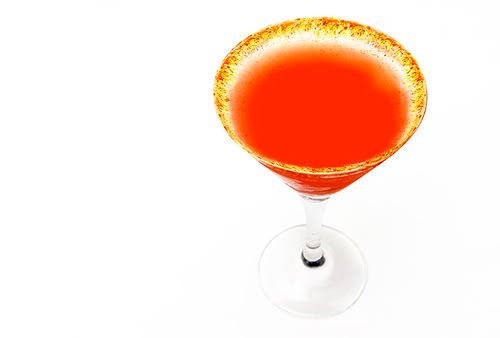 Shake 1 ½ oz of citrus vodka, ¾ oz of watermelon puree, ½ oz of tomato water, and a pinch of sugar with ice. Strain into a chilled martini glass. What I do is rim the glass with dehydrated tomato skins. Now this isn't all that easy to come by, so I would suggest throwing in a piece of julienned watermelon with rind in the cocktail.
Now that's good. Soak up the last of the summer rays with this one.